Makeup is just makeup, but to really jazz up your cosmetic bag, you have to try a skin highlighter. A skin highlighter is exactly what is sounds like, it actually has light reflecting particles that help lighten brighten and make your skin look younger. Whether you're hooked on the highlighter pen or haven't heard of them before today, here are some quick tips on how you can give yourself a great facelift at home with one.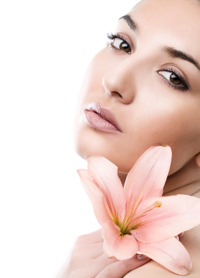 Where do I put it?
Skin highlighters like the YSL Radiant Touch or the Christian Dior Skinflash are most useful in areas that are dark and shadowy. Start by dabbing a little under the eyes to get rid of any dark circles. However, if you have swelling under your eyes avoid these specific areas since highlighter will bring puffy areas more visible. One of the easiest ways to brighten up your looks is putting a little dab in the corners of each eye. It will give you a radiance not possible with mascara and eyeliner alone. Besides making dark areas more radiant, highlighter can be used to bring up certain areas, for example cheek bones and lips. Blend some on the top of your cheek bones to make them look higher. Use highlighter around you lips to achieve a fuller look. Draw a thin line around you lips and blend it in well before applying lipstick.
When do I use it?
If you're in a hurry or just going casual, you can use a highlighter pen by itself. It will help you blend in any red areas or problem spots very quickly, easily and discretely. On most days though, you'll want to add it after your foundation but before applying any powder. Some save it for special occasions, but once you try it, you will be hooked.
How do I use it?
Most pens are made similarly, with the YSL Radiant Touch pen; two clicks will give you plenty of product for an entire application. Other pens may use similar techniques such as the Christian Dior skinflash that delivers product by a simple twist of the pen. However it comes packaged, you get what you pay for with a highlighter pen and the more expensive, the longer lasting, easier to use and less caked on the product will become.