Don't fall for the common misconception that learning has to stop when you begin a career. Learning is a lifelong process that can help you to grow as a person as well as in the workplace. Even if you have a college degree, that is no reason to stop hitting the books. Studying at any age can help broaden your horizon and open doors to your personal and professional life alike.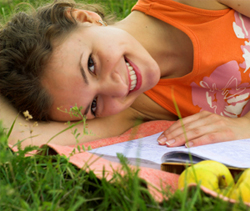 Attending evening classes
Evening classes provide an excellent way for working students to receive the education and training they desire while still spending the day in the workplace. Community colleges and universities are just two places to find evening courses. Vocational schools can also provide invaluable training in subjects such as massage therapy, cosmetology, electrical, or computers.
Learning beyond the classroom
With today's technology and resources, learning can take place beyond classroom walls. Online studies are a very easy way to expand your knowledge on your schedule whether you are working full or part time. There are many dedicated online universities that offer a broad range of online classes and degrees such as The University of Phoenix or Kaplan University. However, many community colleges also offer a great selection of online courses ranging from computers and business to science and mathematics.
Online vocational studies
You can continue your studies not only at the university level, but also at the trade level where you can learn valuable skills that may help you begin a new career while maintaining your current one. There are many vocations that can be learned through online studies at your own pace such as: stenography, real estate appraisal, real estate salesperson or home inspector.
Is it expensive?
Although some programs cost more than others, there is almost always a way to finance your education into a low monthly payment. If you attend a traditional school or university, you may have access to low cost student loans. However, most vocational schools will offer in house financing to make their classes accessible to the majority of people. However you decide to pay for your studies, weigh the worth of what you will learn compared to the price of learning it. Sometimes it can be worthwhile to pay a little more for a quality education.