Green gifts are definitely in today, with more and more people becoming conscious of the devastating effects of global warming. To make this special guy feel loved and appreciated without contributing to the further deterioration of Mother Nature, here are some nature-friendly Fathers day gifts: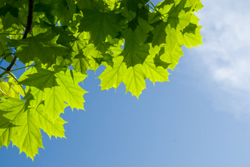 Organic Shirt
Being stylish and eco-friendly is definitely possible through men's shirts that are made of organic materials. As a matter of fact, there are numerous clothing stores that specialize in men's wear made of organic cotton. When looking for such eco-friendly Father's Day gifts, check out the Internet for online clothing stores with a green conscience.
Bamboo-made Robe
If he can't get enough of comfy bathrobes, the perfect gift for him is a robe made of bamboo. Stylish and comfortable, a bathrobe made of such organic materials will definitely make him feel like a king.
Father's Day Cards
To celebrate Dad Day the green way, look for greeting cards that are made of recycled paper or materials. You can also include homemade Father's Day crafts that are made of recycled materials. Along with Father's Day poems, a homemade gift or a card made of recycled materials is a heartwarming gift that'll make Mother Nature happy too.
Eco-friendly Shoes
Another nifty gift idea for Father's Day is a pair of comfortable shoes made of recycled materials. There are actually green shoe stores that sell eco-friendly products and donate a part of their profits to charitable organizations. If he is not into crowded Father's Day events and prefers to spend a day at the garden or at the local park, then an eco-friendly pair of shoes can keep his feet happy and comfortable.
Herb Kit
For dads with a green thumb, the perfect gift is a herb kit. Aside from providing his garden with edible varieties, an herb kit can also inspire him to release his gourmet cooking skills. Plus, having a herb garden means dad has plenty of delicious greens to use during weekend cookouts.
Finding the perfect gift for dad this Father's Day doesn't mean you have to drop by a designer shop and look for an ultra-expensive item. But instead of the usual gifts that may have used tons of fossil fuels during the production process, opt for green gifts that'll make also the Mother Nature happy.
sources:
Someone Spoil Me
EcoBites